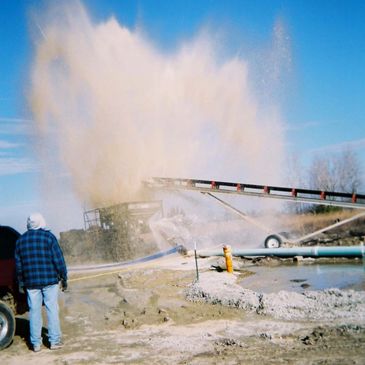 Education Can Be Exciting
Education Can Be Exciting
Education Can Be Exciting
I took this photo during the semester I was taking a course in remote sensing. I was watching the injection of chat (waste rock from lead/zinc mining) into a mine void. The air in the water became too much and when the pump was turned off, the chat blew back out with great force.
Every semester we participated in field trips and those experiences led to my love of rocks and minerals-I became a rockhound.
Toward the end of my university experience, I took a geology course in gemology and I was hooked! I am fascinated by their history, crystalline structure, how a trace amount of a mineral will change the color and value of a gem, other influences on gemstone jewelry, art and design, and more.